About Us
City Backpackers HQ, in the very heart of Brisbane. Want to be close to all the action? Then City Backpackers HQ is the place for you! Only minutes from all the best shopping, bars, restaurants and nightlife, with options to suit all our travellers, those on a shoe string budget or those who want to splash the cash.
Take to the streets of all that Brisbane and South East Queensland have to offer, or kick back on one of our widespread terraces, pool with spectacular river city views, movie lounge with a wide range of movies to choose from or stay connected with friends and family around the world with our free Wi-Fi.
Enquire about our student rates from $200/week in Dorm accommodation – Bookable only with a Valid Student Visa. Contact us via Email today!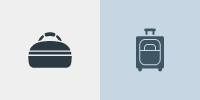 Getting out and about
Situated in the city centre with extensive views of the river and the city, City Backpackers HQ is the place to be! In walking distance from the best shops, bars and restaurants and new entertainment precincts; making it the perfect place to catch a movie, have a drink with friends or buy those much needed essentials.
Take a short stroll or ride along the river walking paths and bikeways. Not your thing? Then catch some rays at the famous South Bank beach and sample the delights of the many weekend markets Brisbane has to offer.
After an adventurous day exploring the area, quench your thirst at your local "The Fatt Wombat" then head to Caxton Street, laid back West End or the clubbing scene of 'The Valley' for some of Brisbane's best nightlife.

Where to next
Do you want to see all that South-East Queensland and Brisbane has to offer? Then City Backpackers HQ is your one-stop shop.
Situated 400m from the Roma Street bus and train station we're centrally located to help you explore the city and more!
Having our own Traveldesk, booking tours has never been easier. Feed the Dolphins on Moreton Island, encounter a whale, snorkelling or diving, sandboarding, hiking through pristine rainforests or relaxing on white sandy beaches. Experience what the outdoors has to offer and more here in Southeast Queensland where our staff are here to help you make the most of your stay in this amazing part of the world!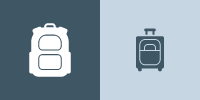 Our Facilities & Rules
FREE
Wi-Fi, Linen, City Maps, Bag Storage* (*with a current reservation)
GENERAL
Swimming Pool, Key Card Access, Common Room, Bicycle Parking, Air Conditioning, Book Exchange, Hot Showers, Self-Catering Facilities, Outdoor Terrace, Jobs Board, Parking (*subject to availability), Safe Deposit Box, Washing Machine, Dryers, Elevator
SERVICES
Internet Access, Swimming Pool, Laundry Facilities, Luggage Storage, Reception, CCTV Security, Housekeeping
HOUSE RULES
1. No drugs in the hostel.
2. No smoking indoors, if the fire alarm is activated by smoking, vaping, or candles etc. The fine of $1,500 will be charged to you.
3. Non-guests can come into the common room ONLY with permission from the Reception.
You are responsible for your guests. If you sneak non-guests into the room you will be evicted with no refund.
4. Drink in moderation. If your drinking becomes a problem we have the right to ask you to leave, and we will.
Guests are not allowed to drink on the premises past 11:00pm due to Australian Licensing laws.
5. Your belongings are your responsibility. Keep your eyes on your things – we take no responsibility for lost or stolen items.
6. Let us know if you plan to stay longer than your reservation. If you don't book ahead your bed may be sold to someone else.
7. If you are caught stealing someone else's food or drink you will be immediately evicted.
8. We have the right to evict anyone for unlawful, inappropriate, or violent behaviour. If you refuse to leave when asked, you are trespassing and we will call the police.
9. Management reserves the right to refuse entry to any guest at check-in.
By creating a booking with us, you agree to all of our house rules and understand that if any of them are not followed that you will be evicted with no refund and potentially blacklisted from City HQ and the surrounding hostels.